WELCOME TO UNESCO LEARNING CITY
Trnava is the first
Slovak learning city
A city's greatest assets are their people and, even more so, when they are creative, constantly developing and learning. The "Learning Trnava" project wants to help Trnava invest in their people, of any age, who live and work in this city.
The Learning Trnava project represents a strategic lifelong-learning development plan for the city of Trnava and its surrounding areas, through the creation of pillars for a learning city. Our aim is to interconnect all the stakeholders in education in our region – from schools, universities, through to leisure and cultural organizations – with the purpose of creating a common vision for education and training.
Through networking meetings, educational events, working groups and various promotional activities we want to raise awareness about the value and benefits of learning at any age.  In addition, we want to support the application of innovative approaches in education for all ages – children, teenagers, working adults, seniors, and disabled people.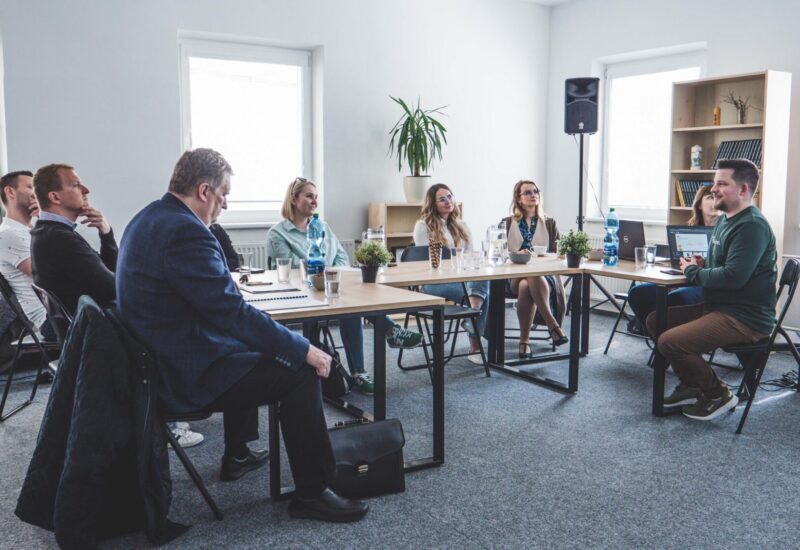 We have created a Strategic Team consisting of experts and representatives from various organizations operating in the field of education. This team brings new inspirations and visions for Learning Trnava project. 
In collaboration with experts of Trnava university we have mapped over 200 educational stakeholders in Trnava and conduct qualitative interviews with 80 of them about their goals, priorities, and plans. You can find it in the interactive online map here. 
Membership
in GNLC UNESCO
In September 2022 as the first Slovak city, we have became a member of the UNESCO Global Network of Learning Cities and thus gain the opportunity for partnership with 293 other cities around the world. See our profile here
Lifestarter NGO
Kalinčiakova 47
917 01 Trnava
Slovak Republic
Mgr. Michal Koricina, PhD. 
project manager
office@uciacasatrnava.sk